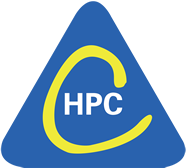 The HPC Connection Workshop is an international High-Performance Computing event that is held three times per year: during the ASC in China, the ISC in Germany, and the SC in the USA. At the Workshop, top researchers and leading professionals from around the world gather together to discuss the latest developments in supercomputing and artificial intelligence. The HPC Connection Workshop has been one of the main events at the conference for seven years, and it has become quite popular, attracting hundreds of people in attendance.
The major theme of this year's 22nd Workshop will be AI and Supercomputing, Challenges and Innovation. Professionals will exchange ideas among highly interdisciplinary fields and discuss cutting-edge technologies and strong synergies in supercomputing and artificial intelligence.
22nd HPC Connection Workshop
Date: June 18, 2019
Location:
Monte Rosa 2, Mövenpick Hotel Frankfurt City
Address:Den Haager Strasse 5, 60327 Frankfurt Am Main, Germany
Phone: +49 69 788075805
13:55-14:00
Opening Speech
Vangel Bojaxhi
Executive Director, Asia Supercomputer Community
14:00-14:30
China's Effort on Exascale Computing
Depei Qian
Professor, Beihang University, Sun Yat-sen University
Director, HPC Key Project, National High-Tech R&D Program
14:30-15:00
Industrial Usage of AI and Possible Use of HPC Technologies
Thomas Hahn
President of European Big Data Value Association
15:00-15:30
Dawning of the Era of Exascale in the Next Decade
Thomas L. Sterling
Professor of Informatics and Computing at Indiana University Director, CCA Laboratory
15:30-16:00
New Application Introduction and Artificial Intelligence Platform Development on Tianhe Supercomputer
Bo Kang
Supervisor of Big Data and R&D Department, National Supercomputing Center in Tianjin
16:00-16:30
Applications, Methods, Technology Transfer: How Hardware must be supported to achieve real Exaflops
Michael M. Resch
Chairman of the Board of National Gauss Centre for Supercomputing (GCS)
16:30-17:00
Large-Scale Optimization Strategies for Typical HPC Workloads
Liu Yu
Head of HPC Application Support , Inspur
17:00-17:30
Million-Core-Scalable Simulation of the Elastic Migration Algorithm on Sunway TaihuLight Supercomputer
Lin Gan
Assistant Director& Director of R&D Center, National Supercomputing Center in Wuxi. Assistant Researcher, Tsinghua University
17:30-17:35
Summary
Vangel Bojaxhi
Executive Director, Asia Supercomputer Community
※The working language of the Workshop will be English.



Sign up